We love theatre
We supply everything you need, from your nearest Underground station to show times and cast changes. We know the West End like the back of our jazz hands, so join us on Twitter, Facebook, Google+ or our expert blog for all the latest theatreland news.
Making your free time count
We've been in the show business for 10 years and taken care of over 300,000 excited theatre-lovers wanting to see their favourite plays and musicals.
We are family
If you've heard of our big sister Holiday Extras, you'll know that we're part of the Times Top 100 Companies and have been a trusted market leader within the travel industry for over 30 years.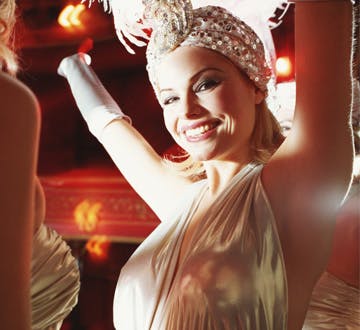 We care...
...and our customer feedback agrees that we do too. That's why more than 95% of our customers loved our tip-top service, and would book again.
The perfect selection
Being so fussy about our hotels means the furthest is only 25 minutes from the West End. 3, 4 and 5-star brands, boutiques and B&Bs, we've stayed at every single one and even sampled their breakfasts too. It's a tough job.
We love to keep things simple
Book online in 3 easy steps 24/7 or simply call us free on 0800 0832 841 to speak to our UK based, award-winning Customer Experience team.
Choose your seats
Our fully interactive seat map means that you can choose exactly where you want to sit and we'll guarantee you'll have a great view as we don't sell restricted view seats.
Be impulsive
Bored? Looking for that last minute getaway this weekend? Well fear not! You'll be in the West End as soon as tomorrow.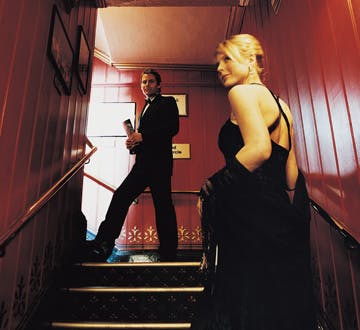 We love saving you money
We're customers too and we all hate those sneaky hidden fees (hello credit card charges) and additional booking charges (thank you no-thrills airlines) - that's why the price you see is the price you pay.
Start your day the right way
If you can't imagine a hotel stay without the never-ending supply of golden hash browns, you'll be pleased to know that we rustle up the best and biggest breakfast with every break. Afterall, it is the most important meal of the day.
We won't be beaten
We're so sure that our theatre deals are the cheapest that if you find the same package elsewhere, we'll match the price. Simple.